"Spending years and years
in meditation is excellent,
but it is nothing compared
to a single moment of
remembering the guru.
Even just remembering the
guru's name will dispel
confusion and accumulate
countless oceans of merit."
Dzongsar Khyentse Rinpoche
"It is now the resposibility of everyone
who received Shamar Rinpoche's teachings,
blessings and empowerment, to continue his or her task
in working together for the benefit of others."
Jigme Rinpoche
______________________________________________________________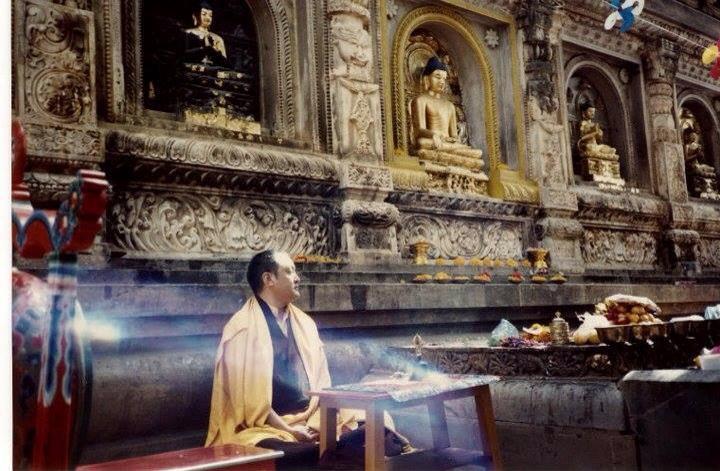 ______________________________________________________________
14. Künzig Shamar Rinpoche - Mipham Chokyi Lodro 1991 in Bodhgaya,
von Licht umgeben. (Photocourtesy: Yvonne Wong)